The Company You Can Trust
Comfort First Heating & Cooling, Inc. is a name you can trust to make sure your living and working environment is comfortable and enjoyable. Comfort First Heating & Cooling, Inc. has been in business since 2000, serving the Greater Lansing Area. Our heating and air conditioning staff, of trained certified professionals, are courteous and professional. We are trustworthy and will get the job done right for you the first time. Our services include: Furnace, Air Conditioning, Equipment Related Repairs, and Home Performance Repairs.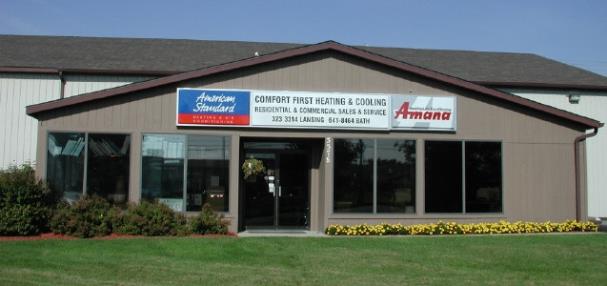 The job of our repair technician is to determine the real cause of your equipment failure, and then using the correct parts, they will perform the service required to bring your system to good, efficient working order. Replacing your equipment is not always needed. Our technician will make an overall assessment of your equipment. We take into consideration many factors when solving the problems of your system including:
System age
How clean is the condenser and furnace?
Is dirt causing premature part failure or wear?
Has extensive damage been done?
Is the compressor operating within design parameters?
Is the compressor getting close to failure?
With an old system our repair technicians want to advise you properly. Sometimes repair and cleaning work ends up being a waste of your money. After evaluating your system, we will give you our professional opinion on the best route to take.
The Type Of Service You May Have Had Before
Have you ever been truly satisfied with a heating and air conditioning contractor you used? Probably not! Could you still see dirty fingerprints, greasy parts, or areas that should have been cleaned up? Did you have to waste most of a day because they were late or didn't show up at all? Did they charge you a high price, and still need to come back and finish or do it over again?
Things You Should Know About Us: All Lansing area contractors are NOT the same!
It's disappointing to say, but some of the heating and air conditioning contractors in Lansing do not maintain any type ongoing training. As you have experienced in past, some contractors lack basic common sense. Even when you have taken the time to explain the problem to the company on the phone, the repairman most often shows up without the parts they need to complete repairs. You often have to wait an hour or more for them to run back to the shop before they can even start work. Or worse, they don't come back to start work until the next day! All this while the clock is ticking with your wallet underwriting every move. Not with Comfort First Heating & Cooling!
Comfort First Heating & Cooling is one of Lansing's top performing service and repair companies, and we believe "Home Owners" are tired of wasting their time with contractors who don't show up, have to make multiple trips to get the job done, and provide poor quality workmanship. You shouldn't have to wait at home all day for service.
You deserve our commitment to be there when we say.
You deserve respect and appreciation for favoring our company with your business.
You should expect your home to be left as clean and neat after the work is finished, as it was before the service technician arrived.
You deserve a contractor who is knowledgeable, pleasant, clean, neat and of the highest moral character in your home. That's why all Comfort First Heating & Cooling technicians are rigorously screened before being hired.
You deserve a contractor that arrives with a fully stocked truck so that the job can be completed as quickly and efficiently as possible.
You deserve to know the complete price before work begins, and have the option to decline if the price is not within your budget.
We promise that Comfort First Heating & Cooling will provide you with far greater value than any other Heating, Air Conditioning, Equipment Related Repairs, and Home Performance Repairs company you've used before.
What our customers say about us!
"What a truly excellent job you and your staff did with our project. You are fairly priced, have great employees, and get the job done right, and in a timely manner. I would recommend you to anyone seeking fine quality workmanship, which is not easy to find these days."- Don, Lansing MI.
From winter's chill through the dog days of summer, our primary goal at Comfort First Heating & Cooling, Inc. is to keep your home comfortable for you and your family.
But, that's just the beginning. We also offer you peace of mind, ensuring your equipment operates safely. We help you save money on your energy/fuel bills. We help deliver relief to those fighting with allergies, and those with concerns about the quality of the airthey breathe.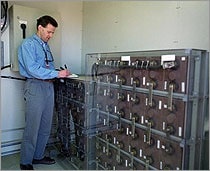 This site is specifically designed to help you become an informed consumer when it comes to your home's heating and cooling systems. Go ahead, explore. The pull-down menus make it easy. Not only will you learn how these systems work, but also how to shop smart and protect your investment. If you're not sure where to find help with a specific question, try our site's Search Engine. Also, don't miss the 'FAQ' section on our menu to learn about your home's mechanical systems, and other simple things you can do to save money and get the most from them.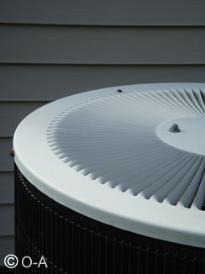 If you're curious about what's new in home comfort, here are a few pages you might want to visit:
If you're interested in replacing your old outdated—and probably inefficient—heating or cooling system, check out how we assure your satisfactionwhen you chose us.
If you're tired of having uncomfortable rooms that are either "too hot" or "too cold" this page is for you.
Learn how you can save money through our Heating & Cooling Maintenance Plans.
Curious about what's inside your home's duct work? Here's an informative page to help you decide— is duct cleaning for you?
You'll find we take our job seriously and value highly the trust that is placed in us. To understand why we go beyond the typical call of duty, and why we invest in the extra training and equipmentwe believe is necessary to protect your home and family properly, take a moment to view our short 30 second video that best explains "why we do it"...and "why it matters."
By doing what it takes to ensure each customer's complete satisfaction, Comfort First Heating & Cooling, Inc. is welcome in more homes in Clinton, Eaton & Ingham counties than any other contractor. We invite you to give us a call.
Excellence has been our hallmark since its founding
Comfort First Heating & Cooling, Inc. is a customer focused heating and air-conditioning company that was originally started in 2000. Located in Dewitt, MI, we employ highly trained people whose goal is to make our company the best service company in Clinton, Eaton & Ingham counties.
Our company specializes in designing, engineering, and installing complete comfort systems for owners of existing homes and buildings just like yours. We take special pride in the craftsmen we train and employ--a fact you'll notice immediately in the attitude and integrity they bring to your job site. Our entire company works hard to make your experience with us hassle-free and enjoyable. Should we make a mistake, we will do everything in our power to correct it to your satisfaction.
From the professionalism of our sales engineers, to the dedication of our field personnel, we are dedicated to delivering you the best. We take our responsibility very seriously when you place your trust in us. We pledge to always tell you up front what your cost will be to complete your job correctly. We make it a point to go over any details or limitations of the proposed system that will affect your enjoyment of the end result. You are told exactly what to expect up front. We back this philosophy with our exclusive written guarantee when choosing Comfort First Heating & Cooling, Inc. to contract your job:
"If at any time during the first year of installation, you are not 100% satisfied with the performance of the equipment, our service or even our people, we will, within 30 days of your request, remove the system and cheerfully refund the entire amount of the contract."
Compare our guarantee with the limitations, fine print and exclusions other companies tend to use to back their work today. Others will typically guarantee only the functionality of the equipment--not your satisfaction with the process or that the finished job lives up to your expectations. This is why Comfort First Heating & Cooling, Inc. continues growing with more satisfied customers each and every year. Give us a call for your service needs and see what you've been missing.
The employees, management & stockholders of Comfort First Heating & Cooling, Inc.